"Healthy Natural New Zealand Goodness"
Our mission is to enrich and nourish people's lives by bringing healthy, natural and quality products to our customers. JP-NZ focuses on being a leading provider of "Healthy Natural New Zealand Goodness" to our customers overseas and at home.
Being based in South Canterbury allows JP-NZ the opportunity to take advantage of being within a region known for its abundance of fertile land and its ability to produce vast crops — a real "food bowl" of New Zealand. This direct access to such quality fresh fruits and vegetables leads to better quality products for our customers and their end users.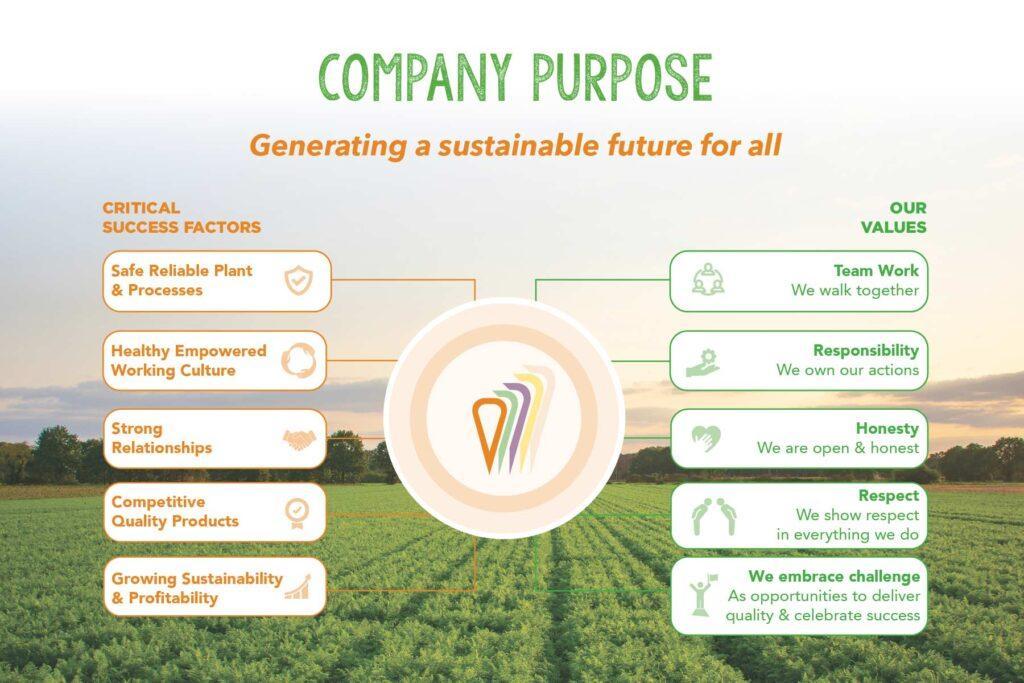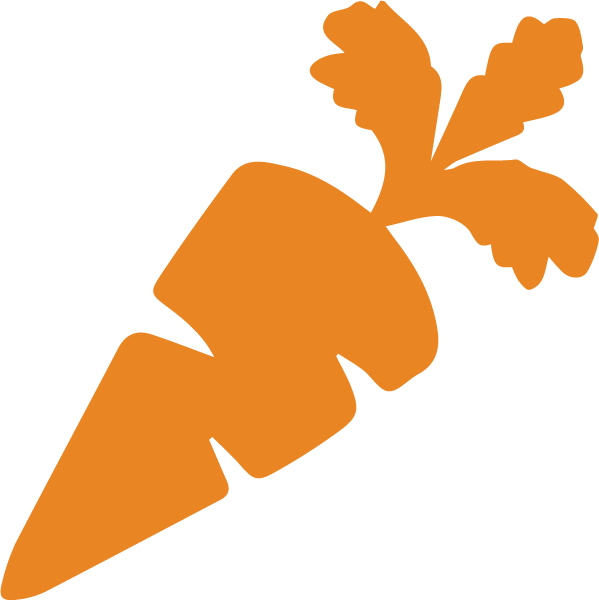 Quality Products
With the ability to source quality, predominantly local raw materials which are processed in a state-of-the-art-facility, offering customers full traceability of the final product.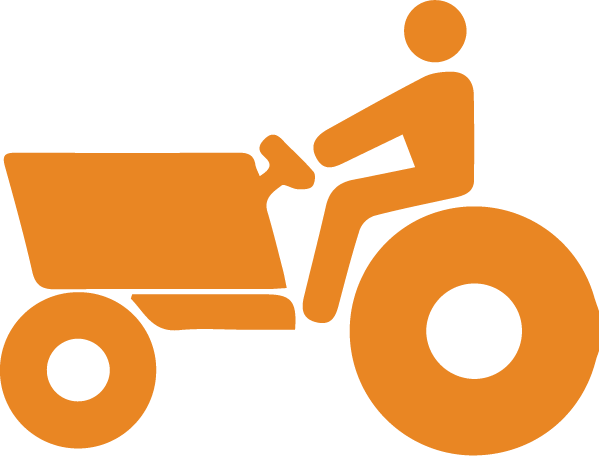 Our Growers
We work alongside our growers and seed suppliers, to improve yields while maintaining consistent quality in the final product.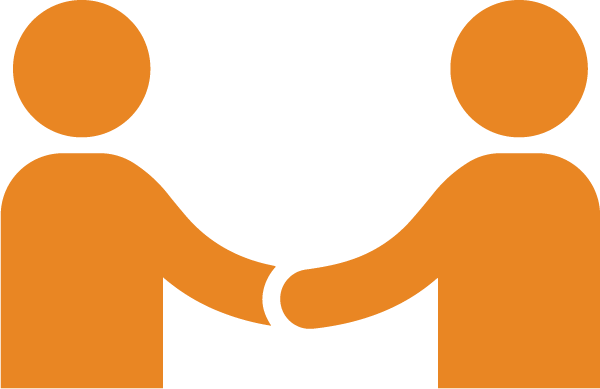 Our Customers
We are an innovative and forward thinking company, always looking at how best to meet the needs of our customers, from improvement in production techniques throuh to trials of new vegetable and fruit products.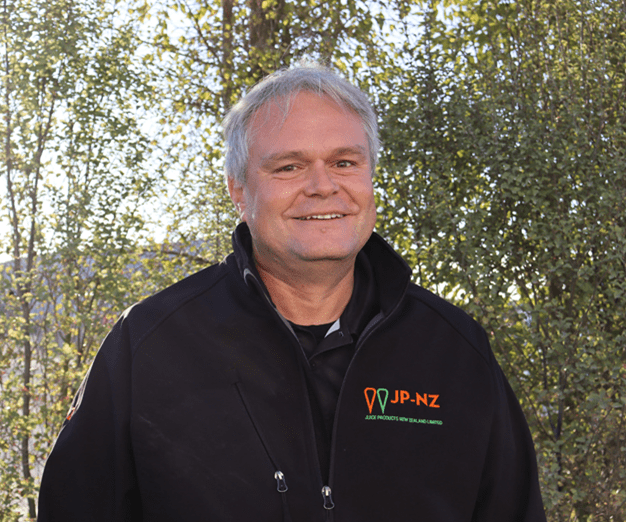 JPNZ has appointed a new COO
We are pleased to announce an exciting development in our organizational structure with the recent appointment of Chris Renfree our previous Production Manager to the role of Chief Operating Officer. Chris is the first appointed NZ Director on the JPNZ Board since the acquisition of the company by Sumitomo Corporation in 2014 and will work closely with the Board and the current CEO over the coming months to implement the mid to long term plans for the company. Chris's 20 + years in Operations and Export Company management has been instrumental in helping JPNZ develop and grow. His goal for the future is to accelerate export opportunities and local business development. We look forward as a team to new and exciting challenges under Chris's leadership.
Akinari Yamaguchi
CEO
Aki joined the Food Division of Sumitomo Corporation in Japan over 20 years ago. He has held an array of roles in the business including Importing, Product Development, Quality Control, Purchasing, Logistics and Sales for various product types such as raw and processed meat, vegetables, fruit juice, and so on.
In 2021 he joined JP-NZ as CEO, where he has been able to use his hands-on leadership style to find new ways to benefit the company's stakeholders whether it be customers, employees or shareholders. Akinari's approach is to involve himself in all aspects of the company, wanting to add value to every part of the value chain.
Kevin Teahan
Agricultural & Supply Chain Manger
Involved from the very inception of JP-NZ, Kevin's relationship with the company goes back a full 12 years. Unsurprisingly, he has thus developed a strong understanding of the business and a deep knowledge of what is needed to help make it successful. This makes him an ideal fit for the position of Supply Chain Manager. Kevin's strong background in procurement and his more than 22 years' experience in the food processing industry across a wide range of local and international products, has impressed upon him the importance of providing quality products and exceptional customer service. For Kevin, that begins with building a constant, reliable and sustainable supply chain system that can deliver. It also means developing the key relationships needed to provide successful partnerships with current and potential customers.
Michael Brown
Sales & Marketing Manager
With his strong background in sales, Michael embodies his role as the Sales & Marketing Manager at JP-NZ perfectly. Since coming on board in January 2020, he has not only helped strengthen existing client relationships but has also been able to forge ahead with exciting new business opportunities. His sales and marketing experience extends well beyond the beverage industry and includes stints at both smaller local businesses and large multinational companies. For Michael, meeting customer needs has always been the key to building successful business partnerships, and he has excelled equally at both tasks. A valued member of JP-NZ's HCAAP team, he takes a strong interest in the day-to-day running of the company, and this has endowed him with a thorough knowledge of the products we provide, and insights on how best to align with customer requirements.
Brett Dixon
Finance Manager
Brett is a Chartered Accountant with Bachelor of Commerce Degree. He has extensive work experience in accounting, taxation and auditing. Brett has been involved in manufacturing and distribution businesses for over 30 years so that experience will be invaluable in managing the financial, costing and reporting aspects of the company.
Vidya Kethireddy
Technical Manager
Dr. Vidya Kethireddy joined the team in 2017, making a positive contribution in securing our SQF certification. With an evident dedication to her work and over 15 years' experience in management and leadership roles in the food industry, Vidya brought a whole new set of skills to the team. From the get go she applied shrewd practical applications to research, paired with a truly committed approach to food safety & quality. Today, she continues to further the goals of JP-NZ in being a trusted supplier of healthy, natural New Zealand goodness
Trish Hazlett
HR Manager
With a Bachelor in Commerce, a CIPD Certificate in Training Design Delivery and Evaluation, credentials as an advanced leadership coach and a host of other impressive industry accreditations, Trish is among the most highly trained members of our management team. She is also an experienced HR practitioner with over 28 years HR experience gained in a variety of sectors, including health, education, retail, electricity distribution, government, fishing, and manufacturing. With 18 years in senior HR management or HR business partner roles, she is adept in developing and delivering HR strategy, organisational and leadership development, competency and training framework development, change management, organizational reviews, performance management, and much more.
Chris Renfree
Chief Operating Officer
Chris graduated from Canterbury University with a Bachelor of Mechanical Engineering and contributes an impressive technology focus to the COO role. He brings over 20 years' Operations Management experience, with relevant skills gained in New Zealand and abroad. That includes time in Food and Continuous Process Manufacturing, and other roles. He is passionate about enhancing the customer experience and has been able to use his considerable knowledge in this area to help others in the company understand their part in ensuring customers enjoy the most positive experience possible. He is committed to manufacturing in NZ and was for many years an active member and board member of the NZ Manufacturing and Exporters Association. Today, he contributes to the company on every level and is a key member of the management team.
Juice Products New Zealand Limited (JP-NZ) is a New Zealand oriented and operated processor of vegetable and fruit juice concentrates based in Timaru, South Canterbury.
The original business was founded in 1993 and the existing JP-NZ site in the industrial area of Washdyke, Timaru was established in 2008. In 2014, JP-NZ was acquired by Sumitomo Corporation, one of Japan's major integrated trading and investment business enterprises.
JP-NZ is a leading processor of raw carrots into high quality carrot juice concentrates which are exported mainly to countries in Asia, North America and Australasia.
OUR CURRENT EXPORT LOCATIONS
Outside of New Zealand, we export to Australia, Cameroon, China, Japan, Malaysia, Singapore, Taiwan, Thailand and the USA.