From the fertile plains
of New Zealand
Juice Products New Zealand (JP-NZ) is a processor of premium organic and conventional fruit and vegetable concentrates.
Based in the South Island of New Zealand where the Southern Alps meet the fertile plains of South Canterbury we take advantage of the region's incredible natural produce to process high-quality juice concentrates for the local and international food and beverage industries.
Being in the heart of NZ's 'food bowl' region, we have built trusting relationships with local growers and seed suppliers to ensure a vast and stable supply of premium fruit and vegetables. We then process these foods to international standard in our state-of-the-art facility, offering nutritious, natural products to our clients and their customers, wherever they are in the world.
WITH A STRONG FOCUS ON BEING A LEADING PROVIDER OF 'HEALTHY NATURAL NEW ZEALAND GOODNESS', OUR MISSION IS SIMPLE:
To enrich people's lives by bringing healthy, natural and quality products to our customers.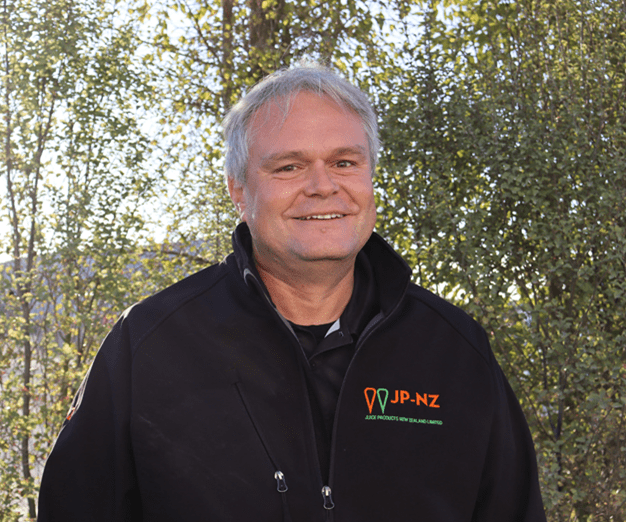 JPNZ has appointed a new COO
We are pleased to announce an exciting development in our organizational structure with the recent appointment of Chris Renfree our previous Production Manager to the role of Chief Operating Officer. Chris is the first appointed NZ Director on the JPNZ Board since the acquisition of the company by Sumitomo Corporation in 2014 and will work closely with the Board and the current CEO over the coming months to implement the mid to long term plans for the company. Chris's 20 + years in Operations and Export Company management has been instrumental in helping JPNZ develop and grow. His goal for the future is to accelerate export opportunities and local business development. We look forward as a team to new and exciting challenges under Chris's leadership.
Explore our product range